Interface and Interoperability
PATS includes registry interoperability and data sharing, and Axis offers an Interface module that communicates with leading HIS, EMR, hemodynamic, and other laboratory systems. This combination saves you time and money, and helps ensure you:
Maximize data entry and collection efforts across departments and systems
Increase data quality by reducing potential for error
Effect more timely data analysis and reporting with real-time collection and entry
Gain cost efficiencies by streamlining processes and reducing redundancy
Maximize your data collection efforts
We have years' experience with leading hospital systems and our skilled integration specialists offer worry-free systems integration.
Interface module
The PATS Interface module helps you efficiently manage data transfer from source systems to PATS software. Axis builds for you the required custom interface templates that map patient and clinical data from your source systems to your PATS software, where it automatically populates PATS demographic and registry fields. The module supports multiple templates for one or many source systems.
How it works:
Common data is available in a source system (EMR, EHR, hospital registration, hemodynamic or lab, other clinical data systems, etc.)
The source system exports data files or messages to your PATS server.
The Interface module accepts the data, applies the templates, and populates the appropriate registry fields and demographic files.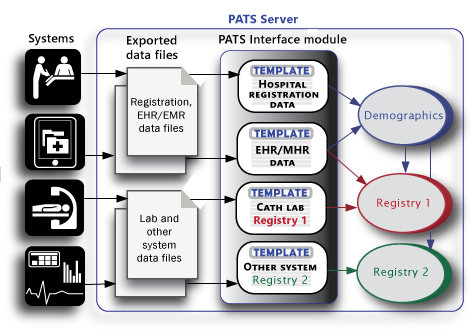 With the Interface module, you can monitor all interface activity and processing. You can easily generate reports for each interface that shows when data was added or changed, or if any errors occurred.
The Interface module is ideal for cardiac services
Axis has extensive experience interfacing with a broad spectrum of systems used in cardiac services. From EMRs to PACS and hemodynamic systems, we build the necessary templates to handle suitable, common data.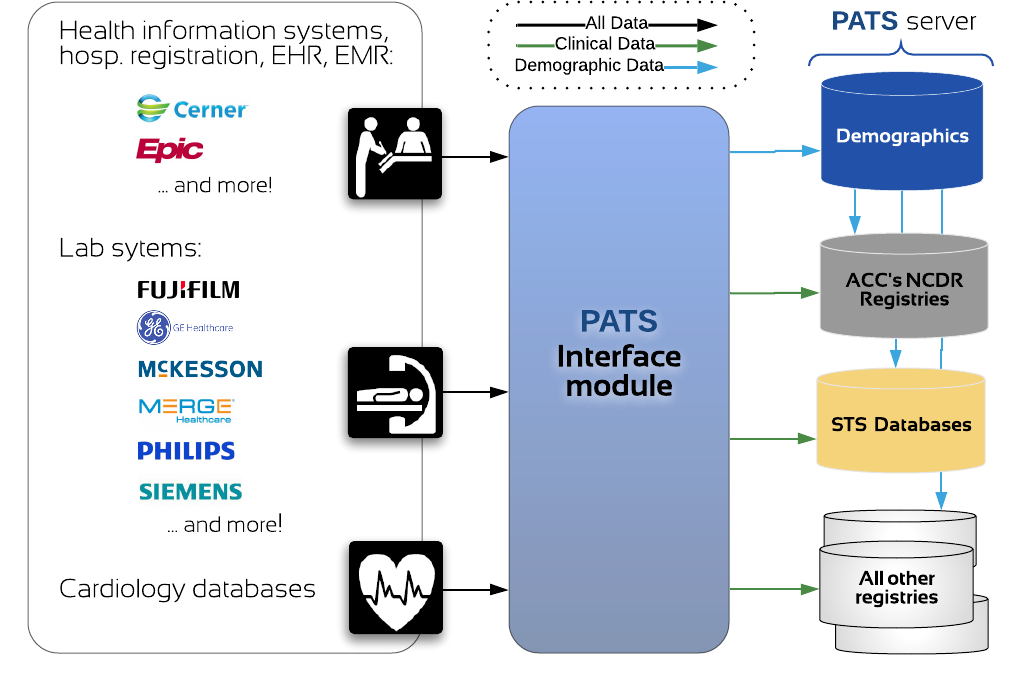 Interoperability and data sharing
During data entry, if PATS recognizes a matching episode of care in another eligible registry, you can select which eligible data elements to share between registries. This saves valuable time and eliminates redundant data entry.